Mono is Celebrating - 20 Years of Success 🥂
From 2003 until this day - 20 years and over 160 employees. Many projects, success stories and awards are behind us, but, today, above all else, we are celebrating the Mono team. Happy anniversary, everyone!
It's been twenty years since the day it all started.
Like a movie come to life. Like the stories of some of the biggest companies in the world. Indeed, we didn't start from a garage, but we did start from a house attic - in 2003, with just four people. Fast forward twenty years - we have built our own building and moved there, with more than 160 people.
Netflix, we're waiting.
Jasmin Muharemović, Žarko Gajić, Denis Sušac and Ivan Čagalj - a few years later joined by Kristijan Horvat - along with just a couple of employees, started building the foundations for everything we now have, and everything we are immensely proud of. So, let's glance through the most important aspects - the growth, the work, the people, the community - what makes Mono - Mono.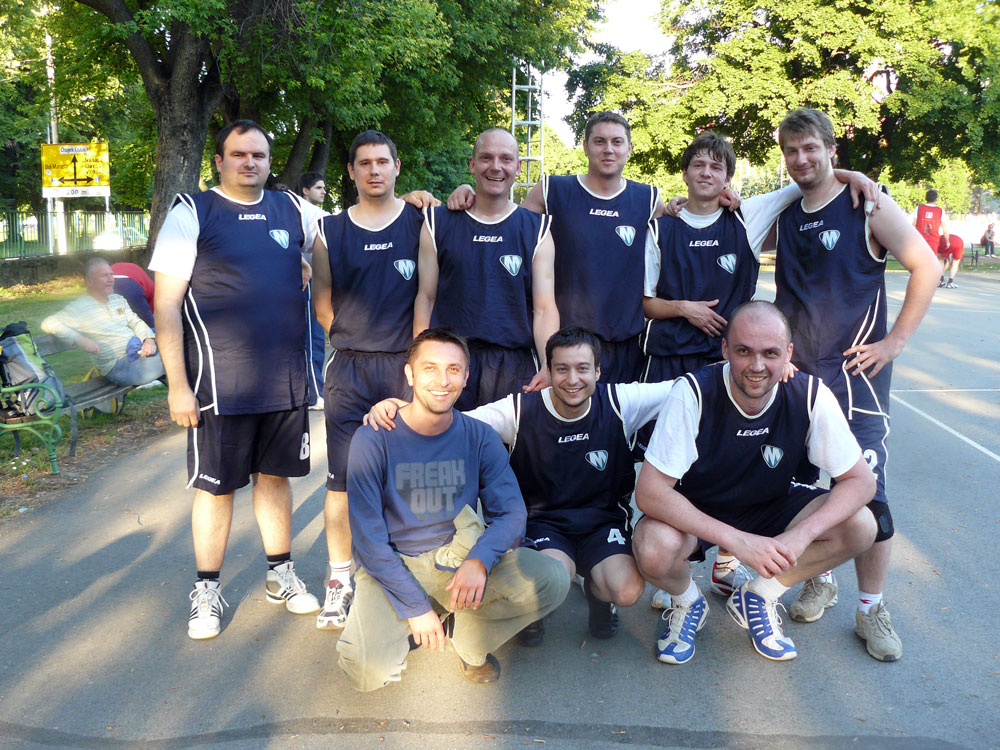 The Osijek Dream Team, 2008
From a private house to a fully-featured business and research park
We have quickly outgrown the attic where it all started from, and, after some time, we outgrew the entire house. It was time to move. Other than being one of the founders of the entire project, today, Mono is also the first resident of the IT Park Osijek - all set and ready to accommodate about 150 developers, testers, designers, project managers, and other experts.
1800 square meters of optimal conditions for building software that doesn't crash
With Mono, stagnation is not an option - we plan to fill every square inch of this space.
No good work goes unnoticed, and neither did ours
In our new building, we've set aside a special place for the awards. For us, these awards serve as a confirmation of good decision-making, steady progress, and hard work, and most importantly, as a recognition of the outstanding achievements of all our employees. The shelves are luckily neither empty nor filled with dust, as our work has indeed been recognized. So, today, Mono is the proud owner of:
Great job, team 👏
Slow and steady wins the race
We have grown slowly, but steadily, reaching the number of 20 employees after more than ten years. However, in the past couple of years, Mono is joined by more than 20 people each year, and we are always looking for more enthusiasts to join us!
The work is plenty but the tech people are few, which is why we also delved into helping those that are interested to join the IT world to respond to the lack of tech experts on the market.
Giving back, investing in the common future
We have been tirelessly working on growing the entire Osijek IT community, cooperating with other IT companies, entrepreneurs, experts, politicians, as well as different educational institutions. Our hard work resulted in the creation of Osijek Software City, the already mentioned Osijek IT Park, organizing annual student internships, providing multiple free learning programs and courses for different skills and positions, giving out student scholarships, as well as the latest foundation of The Faculty of Applied Mathematics and Informatics.
Wanting the entire community to grow with us, we have had our hands in everything.
The past - The present - The future
Solid foundations have been built - both literally (hint: the building) and figuratively - and we are ever looking forward. One of those who is surely the proudest and the happiest on this day is our CEO, Denis Sušac. How he sees it all? Let's see.
What sets Mono apart.
"In the ever-evolving world of software development, staying ahead of the competition is no small feat. I like to think there are more than a few things that set us apart, but to name just a few most important factors - our tight-knit, family-like culture, unparalleled team spirit, relentless pursuit of innovation and, above all, focus on customer success."
The biggest challenge we have faced.
"Our biggest challenge was to start in an environment without any kind of support, funding and recognition - at the same time being really inexperienced in driving a successful business. However, having enough technical knowledge and a huge amount of enthusiasm allowed us to overcome these challenges. It was a test of our resilience, adaptability, and teamwork, ultimately shaping the company we are today."
What we are most proud of.
"We are most proud of our journey from a small team of four to a company with over 160 dedicated professionals, building a thriving local community and establishing long-lasting educational initiatives. We take immense pride in our ability to foster a nurturing work environment that encourages growth and collaboration. Additionally, we are deeply gratified by the long-lasting partnerships we've built with our clients, enabling us to create innovative and impactful software solutions that make a real difference."
What we value most.
"This is an easy one. We value our people above all else, as we believe a company's strength lies in the talent and dedication of its team members. We're also deeply committed to innovation, constantly pushing boundaries and staying curious to stay ahead in the world of software development that is continuously changing and advancing. Finally, we place a strong emphasis on customer satisfaction, ensuring we deliver exceptional results and build long-lasting relationships with our clients."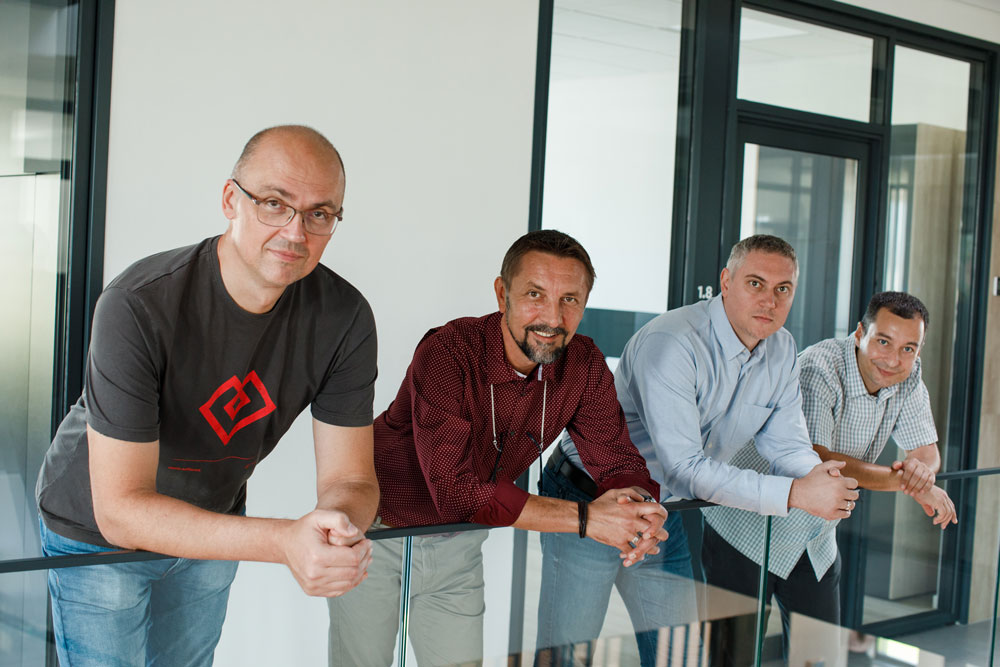 Starting four, 20 years later
Our vision for the future.
"To continue pushing the boundaries of software development by embracing cutting-edge technologies based on machine learning and exploring new, innovative solutions. We aim to further strengthen our partnerships, creating tailor-made solutions that drive our clients' success and positively impact their industries. We're also committed to fostering a supportive work environment that empowers our team members, ensuring their growth and the continued evolution of our company as a whole."
Our past shines brightly behind us, but our future seems to be even brighter. Knowing we're in good hands, we're inviting you all to join us - as partners in our professional or educational work, or as the latest additions to our amazing team. Become a part of our amazing story. We promise, you will not regret it.
Mono, est. 2003 - Coding before it was cool 😎